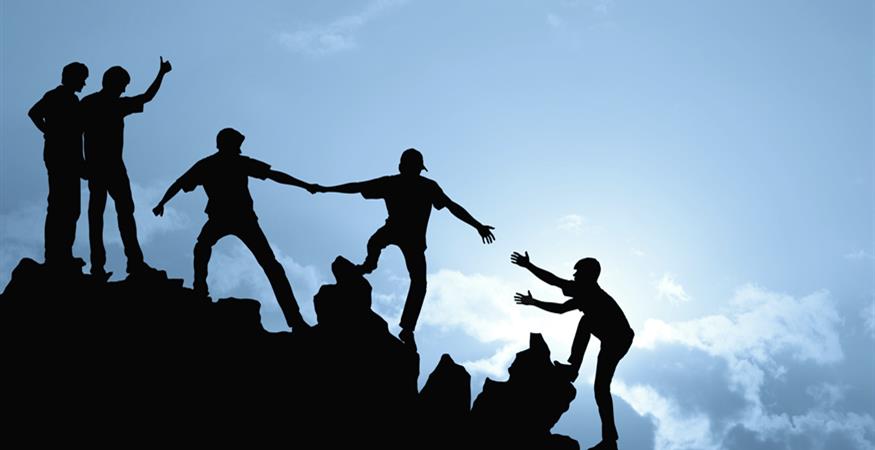 Nobody decides to become an addict. Eric certainly did not intend to follow in the footsteps of his older brother. Although studies have found an increased predisposition for addiction within families where there is a history of substance abuse, it may not be common knowledge or a welcome topic of discussion—particularly if the addict in your family is not open to recovery.
However, Eric was fortunate to have a caring brother, who had already embraced recovery and recognized the tell-tale signs of addiction seizing the life out of his younger sibling. In fact, Eric's introduction to a program of recovery began when his brother took him to his first meeting, which he admits he "just went for some type of support or to convince people otherwise."
Like countless addicts and alcoholics, Eric first recognized he had an issue with addiction early on, when he was as young as 24 years old. However, his first day of sobriety did not come for another seven years, when he chose to become a resident at Stairway to Freedom in April 2010, at age 31.
While some newly sober addicts choose a sober living facility after completing professional treatment at an inpatient rehabilitation clinic, Eric did not. His older brother, who attended meetings with the Director of Stairway to Freedom, gave Eric the phone number to set up a walk-through. He chose to move in a few days later, marking his first day of sobriety. That courageous decision to change his life was a turning point for Eric. In Stairway to Freedom, a Chicago sober living and recovery facility, Eric found the support and structure he needed to break free from his addiction.
Eric's story demonstrates the proven therapeutic value of one addict helping another—one of the foundations of recovery at Stairway to Freedom. He attributes "the accountability, the fellowship, the unity, and the brotherhood in the recovery house," as an integral part of his journey to sobriety.
"I felt like that was the most important impact on me in early recovery, building a foundation to gain the support and recovery I needed," Eric explains.
Although the length of stay at any of the recovery homes in the Stairway to Freedom community can vary by each individual's needs and personal choice, Eric believes his decision to maintain residency for one year was absolutely fundamental to his successful achievement of recovery goals. For many recovering addicts, the concept of living, without using drugs or alcohol, is completely unfamiliar territory. This "fear of the unknown" can sometimes lead addicts back to their old, harmful behaviors.
In an effort to prevent relapses, sober living facilities assist individuals during this challenging time of change by encouraging the development of healthy thinking—from abandoning unhealthy relationships, places, or things associated with their addiction to adjusting attitudes, building self-confidence, and accepting a whole new approach to nearly all aspects of life.
Eric says there were many benefits of living in a men's sober living home, such as accountability, unity, being surrounded by positive influences, and being immersed in a recovery environment. He credits Stairway to Freedom with effectively preparing him for life on life's terms, as well as establishing a solid structure for living sober. This included learning how to get a job, how to cook, and other essential life skills needed to live a healthy, happy, sober life.
Eric recently celebrated six years clean and sober. He currently works as a Customer Service Manager at a Fortune 500 retail company. It was the first job he had while in recovery, starting in an entry-level position and then being promoted four times in the six years he's remained clean.
At Stairway to Freedom, it is our mission to help others create their own success stories, just like Eric. If you or someone you love is struggling with addiction, please contact us today. We are here to help you begin the important journey into life-long recovery.