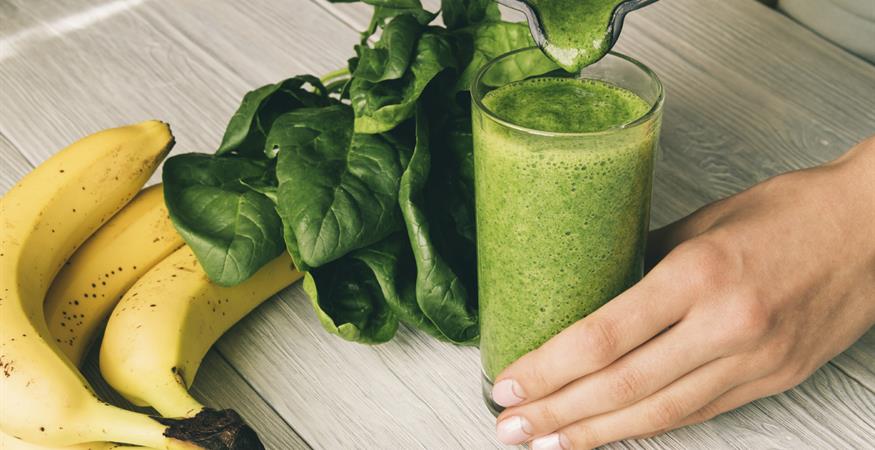 One of the most important things about the path to recovering from addiction is self-care. Making sure your body is getting what it needs to support your sober living lifestyle is essential to the recovery process. Some think that those in recovery should allow themselves all the treats they want, that battling addiction is enough of a challenge without having to worry about a healthy diet too. While there is certainly no harm in indulging in your favorite comfort foods from time to time, it's also essential that your body gets the nutrients it needs during your recovery.
Balancing Nutritional Deficiencies
The simple truth is that the nutritional needs of an individual recovering from addiction are greater. Over time, the ingestion of alcohol or drugs creates a nutritional deficit in the body. According to the National Institute on Alcohol Abuse and Alcoholism (NIAAA), alcohol makes it difficult for the body to break down and use the nutrients in food, creating nutritional deficiencies. The National Institute of Health (NIH) reports that opiate use can cause gastrointestinal distress, leading to a deficit of nutrients. The NIAAA further reports that excessive alcohol consumption can result in an individual getting as much as 50% of their daily calories from alcohol, meaning a reduced consumption of nutrient-dense food.
It's important to replenish the nutrients your body was missing during your addiction and needs to support the recovery process. Try one or both of these easy and tasty recipes. You can have them as breakfast, a snack, or part of a healthy lunch or dinner.
Avocado Toasts
Avocados are full of nutrients and packed with essential vitamins and minerals. They provide the body with a dose of healthy fats and will keep you feeling full and nourished.
For one serving you'll need:
1 Avocado
2 slices of whole grain bread
A pinch of sea salt, and minced garlic
1/4 cup diced tomato
Slice and scoop out the avocado flesh and mash with a fork. Add in the seasonings and diced tomato, and mix well. Spread the mixture over the slices of toasted bread. If you'd like, you can sprinkle a bit of parmesan cheese on top before enjoying.
Support Healthy Healing
Though your withdrawal symptoms have already passed, your body is likely still fighting the effects of past substance abuse. As a result, a lack of energy may be an obstacle you face regularly. Further, many people recovering from addiction face an inability to recognize when the body is sending hunger signals, according to the NIH.
A healthy diet also plays an important role in improving your mood and overall sense of well-being, which will further help you stay happy and sober. As you establish and maintain a healthy diet, the damage done to your organs and tissues will begin to repair, your digestion will begin to return to normal, your energy levels will stabilize, and all of this combined will work towards improving your day-to-day mood.
Try this smoothie for a dose of mood-enhancing, energy-boosting nutrition.
Tropical Smoothie
Coconut water is a great source of electrolytes that help to maintain healthy hydration. Pineapple contains thiamine and vitamin b—both important in energy production. Bananas contain tryptophan, which will help to improve your mood. Both pineapple and banana contain a healthy dose of fiber, which is great for your digestion.
For one serving you'll need:
8 ounces of coconut water (look for no added sugar)
1 banana
3/4 cup frozen pineapple
1 serving of your favorite protein powder (If you don't want to use protein powder, you can substitute one serving of plain greek yogurt to maintain smoothie consistency.)
Combine all ingredients in a blender, and blend until smooth. Add more coconut water or fruit to reach desired consistency. To add even more nutrition to this tasty smoothie, throw a handful of fresh spinach into the mix!
Getting Support
If possible, seek the help of a nutrition professional, preferably someone who specializes in addiction recovery. A professional can help you understand your unique nutritional needs and how to implement them into your daily diet in a way that won't create additional stress or anxiety in your life or threaten your sobriety. After all, maintaining your sobriety should always come before maintaining a healthy diet.
If you've just left a rehabilitation facility or are recently sober, Chicago sober living homes can help you surround yourself with a group of supportive men or women, who understand your struggle and will cheer you on as you get back to your normal life. Stairway to Freedom is here to support you on your path to recovery. Contact us today to learn more.