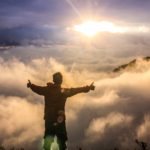 Getting sober is not about living life the same way, except without alcohol and drugs. Getting sober is about living a better life. Changes need to be made, and setting goals is a great way to make these changes. Sadly, when entangled in addiction one does not tend to live by long-term planning, it is more of a fix-to-fix living. For many of us, the notion of even having goals is something new and strange. By choosing sobriety, we set a goal and work clearly-defined steps to achieve those goals. To stay sober, we work those steps daily. Now it is time to apply this same approach to living sober in Chicago.
The Basics of Sober Living
Not all of our journeys to sober living sober are the same. Setting goals for sober living that fit and work for you is key along with not giving up. When the feelings of fear and failure that may have been part of your lifestyle as a substance-abuser want to take over your goals, reach out to your sponsor and/or attend meetings. The only way you will be able to set and accomplish your goals, is to lose your fear and reverse your subconsciousness. The voice in your head tells you that you are bound to fail or that you are the victim. This is another time your sponsor/meetings will help you stay sober.
It does not matter how small you think the goal seems, it is not. All goals are steps in the right direction of living better, living sober. The one mistake one can make in the beginning is to make your goals too big. This is a great way to fail right from the start. It is best to work up to the bigger goals, one goal at a time.
Write your goals down and keep track of what you have done each day. This is a good way to work them one day at a time. Plus, it is good to know what is working for you and what is not. At the end of each day, ask yourself questions and answer them. "What did I do today that was working towards my goal?", "What do I need to do different tomorrow to accomplish this goal?", etc. Follow through with what is working. Once you have achieved your goal congratulate yourself! Each day you remain sober should be something to feel good about, this feeling of success will be what allows you to set your next goal.